JUNXING M127 Compound Bow is all ready to become a part of your life. With its smooth draw and instinctive shooting, this bow is designed to help you hunt more efficiently and feel more comfortable. We offer a variety of gear and accessories, such as arrows, quivers and sights, so that you can customize your bow and have the best hunting trip ever.
Packing
1 set/box
6 sets/carton
woven bags outside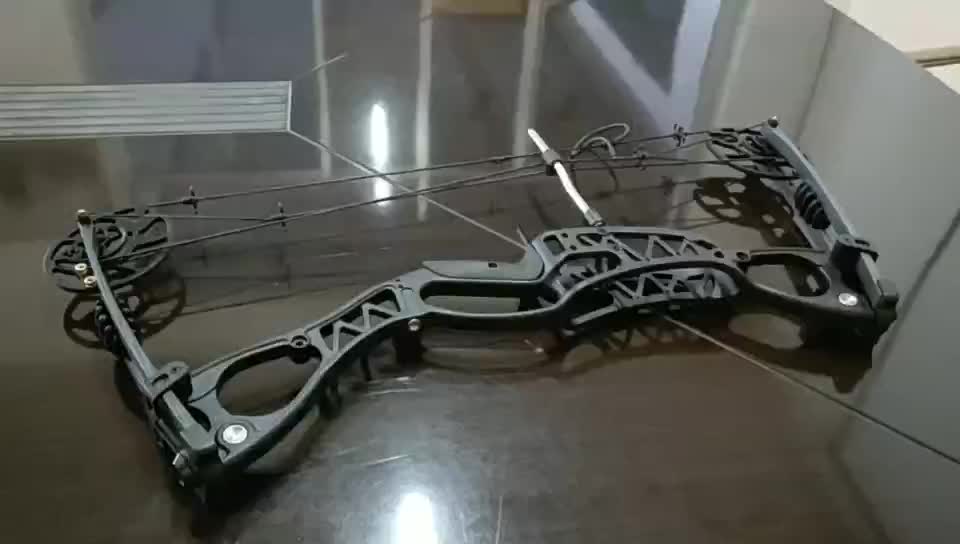 Fashional design and durable construction
Double side bow string, more flexible arrow shooting
Weight distribution is concentrated from the middle of the bow to make it more balanced.
Three powerful springs support elevation adjustable function
Get supported by sling and riser
JUNXING M127 compound bow will make you believe that your hunting grounds can be filled with fresh blood. The reinforced riser, composite limbs and rigid adjustable sight makes shooting this compound bow easier than ever before. Make sure the rest of your equipment is up to par since this bow is made for serious hunters and crossbow enthusiasts.