Looking for a serious compound bow that is sure to turn heads? Look no further than JUNXING M125! This bow is perfect for professional hunters who want the best possible shooting experience. With its sleek design and powerful performance, this bow is sure to impress anyone who takes it out for a shoot. Plus, its affordable price makes it a great option for anyone looking for an advanced compound bow. So don't wait any longer, order your JUNXING M125 compound bow today!
Bow handle: Aluminum alloy material from process to quality, from material to performance, whether you think of it or not, it can satisfy you
Bow piece: glass fiber material, the advantage of glass fiber is that it has heat resistance, corrosion resistance and high tensile strength
The number of pounds can be adjusted, with the help of a hexagonal wrench to adjust clockwise, the number of pounds will increase, and counterclockwise adjustment will reduce the number of pounds
CNC integrated cam, sturdy and durable engineering principle, 80% effort saving, long time aiming
notes: Due to the particularity of the product, it needs to be reassembled, we will send the video montage If you don?t want to assemble, please contact customer service, the price needs to be calculated separately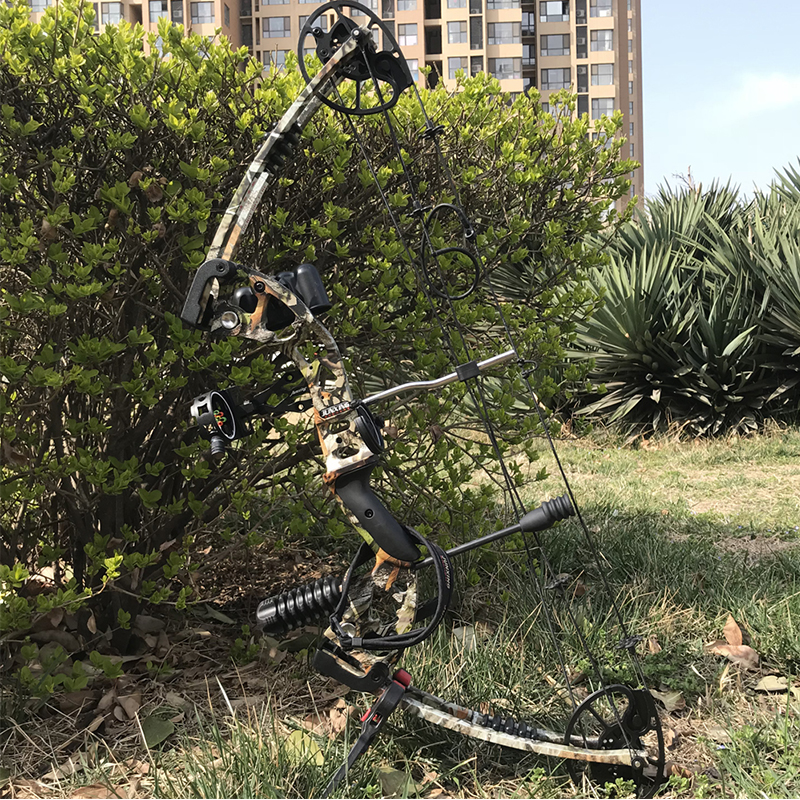 Product name: m125 archery composite bow
Material: Magnesium alloy bow body + carbon fiber bow arm
Package includes: 1x compound bow
Package weight: 39kg
Pay-off: 80%
Stand height: 6.75″
Shaft to Shaft: 30 "
Net weight: 3.5lbs
Elongation: 30-19″ adjustable
Drawing depth: 70-15lbs adjustable
The JUNXING M125 is a professional compound bow that offers great accuracy and power. It's perfect for hunters who are looking for an accurate, powerful bow that can take down the game.